When we talk about car crashes, traffic violence, and highway safety, we all tend to focus on the fatalities. But the 40,000 people who will likely die on our roads this year are just a fraction of the crash victims.
Hundreds of thousands of people get seriously hurt in traffic crashes. 
Some will have sprains and strains for which they see a doctor a few times. These folks will probably miss a few days of school or work, and have to take some time to recover.
Others will experience more serious and traumatic injuries.
Some will not come back from these injuries. Some come back to find their lives are very different.
Compared to death, even a permanent injury seems like a good outcome. But most people do not understand the devastating impact of an amputation.
Life after amputation
John is a true Northwesterner. He's outgoing and friendly but likes the quiet peace of his wooded property. On any given weekend, he might have been hiking, hunting, riding his motorcycle, or shopping for records with his son.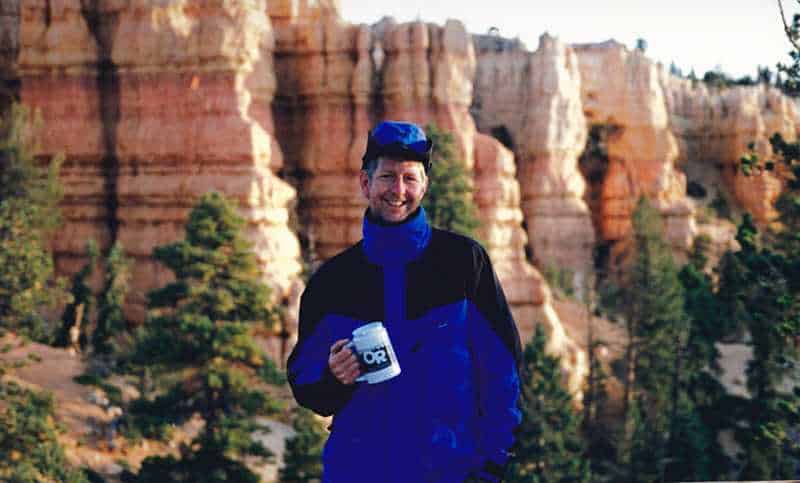 .
When I met John, he was in the process of interviewing lawyers. He had been riding his motorcycle on a Washington State highway when a commercial vehicle driver ran a red light. The vehicle hit John at full speed.
Those who witnessed the motorcycle crash thought John was dead.
And he easily could have died, but for the intervention of first responders, and the excellent medical care at Harborview in Seattle.
But the doctors could not save John's crushed leg. He woke up from a medically-induced coma to find that his leg had been amputated. He also sustained serious injuries to his shoulder, arm, and back.
"We can never give him what he had" before the amputation
There are several kinds of pain issues crash victims face after a leg amputation. Pain at the site of the amputation, pain in the muscles and joints that are compensating for the lost limb, and even phantom pain that may never go away.
There are incredible logistics issues, just getting around day-to-day.
There is the post-traumatic stress that so often accompanies significant crashes.
John didn't die in a motorcycle crash. But his life as he knew it before has ended. 
John is a strong person of unusual courage. He has learned—and is still learning—how to live a life that's very different than the one he had before the crash, and the amputation.
Fortunately, we were able to secure a personal injury claim settlement for him that will help with his future care and surgeries. I'm glad that I got to meet John, and I'm pleased that my law firm was able to help him.
But sadly, John's story is not unusual. A commercial driver wasn't paying attention to the road, and he ran a red light at full speed. This crash was predictable and preventable—and you have seen how it changed John's life forever.
How many more people will have to be hurt before we change the way we drive?
– Attorney Kevin Coluccio
---
All "car accidents" are crashes, but not all crashes are accidents. Most are caused by a driver who is:
Distracted;
Inattentive;
Speeding;
Ignoring traffic signals;
Making bad driving decisions; or
Under the influence of drugs or alcohol. 
Other crashes may be the result of bad road design or unsafe vehicles.
These are predictable and preventable collisions: not "accidents."
Coluccio Law uses crash not accident – and you should, too.